About
The Birthdays Design is the creative studio of K. Yiannakopoulou & G. Strouzas, both working in the creative industry, for several clients, in several companies. Established in 2013 and based in Athens, Greece, the studio works both locally and internationally. The studio strategy is developing systems by concept that leads to effective communication solutions.
Working across a range of disciplines, we treat every project as an opportunity for moving things further, always in a creative, unexpected but reasonable way.
Our services include design both for print and web, such as: branding, identity design, packaging design, editorial, custom typefaces, art direction and UI design.
Konstantina Yiannakopoulou
Worked at the type design industry as Graphic Designer, afterwards involved in the field of packaging design & advertising campaigns at Korres Company. Typography researcher and developer she enjoys working with type and form, custom or not.
George Strouzas
Is an experienced Graphic Designer, that worked for several years in creative agencies. His works have been awarded locally and globally, same goes with the publications. He is a modernism researcher and he truly enjoys working with type, custom or not.
Contact
hello@thebirthdaysdesign.com
22-24 Aristidou str. 15562, Athens, Greece
+30.211.216.88.37
+30.6948.123.815
+30.6940.002.355
THE BIRTHDAYS™
ATHENS/GREECE GRAPHIC DESIGN/ART DIRECTION/CONCEPTUAL THOUGHTS & ACTIONS
Publications
Our work has been published in several global magazines and books. If you are interested in publishing our work please contact here.
Design and Design book of the year vol.08

Design and Design (FR) — 2015
Excellent Branding Identity

Hightone (CN) — 2014
Infinite Illustration

Ginko Press (USA) — 2014
Eat & Go

Sandu (CH) — 2014
Selected D

Index Books (SP) — 2013
Amazing Layout

Dopress (CH) — 2013
Pallete 04: Pastel - New Soft-Toned Graphics

Victionary (JP) — 2013
The Worlds Best Graphics

Chois Gallery Vol. 22 (CN) — 2013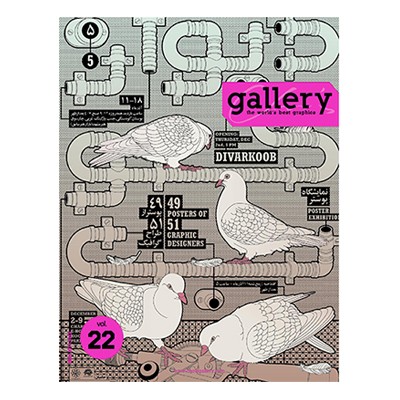 Attractive Design Without Illustration

Pie Books (JP) — 2013
Corporate Design Book

Zeixs (DE) — 2013